Ipsos Mori's Global Trends Survey this week found that only 22% of under-30s in Britain think that they will have a better life than their parents' generation – a lower figure than the USA, Japan, Germany, Sweden, Australia and Canada.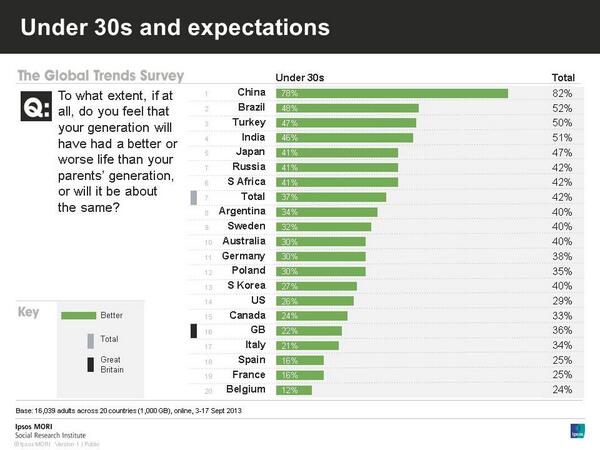 There are a number of factors that put young adults at a disadvantage in British society, not least the biggest cost of living: housing. People who own houses have historically dominated the political agenda - and kept housing expensive, but with 9 million people now renting privately, they have a chance to shape society through the ballot box. We have identified 86 Parliamentary seats where the result next year could be decided by the private renter vote.
The trouble is, because private renters are more likely to move frequently, they are less likely to register to vote. This is why we support Join the Vote, a mass voter registration campaign where supporters pledge to register to vote all their neighbours on a street or local area. The week-long campaign starts on April 26th – the last chance you have to register to vote in the local and European election – but if you want to sign people up you need to register today.